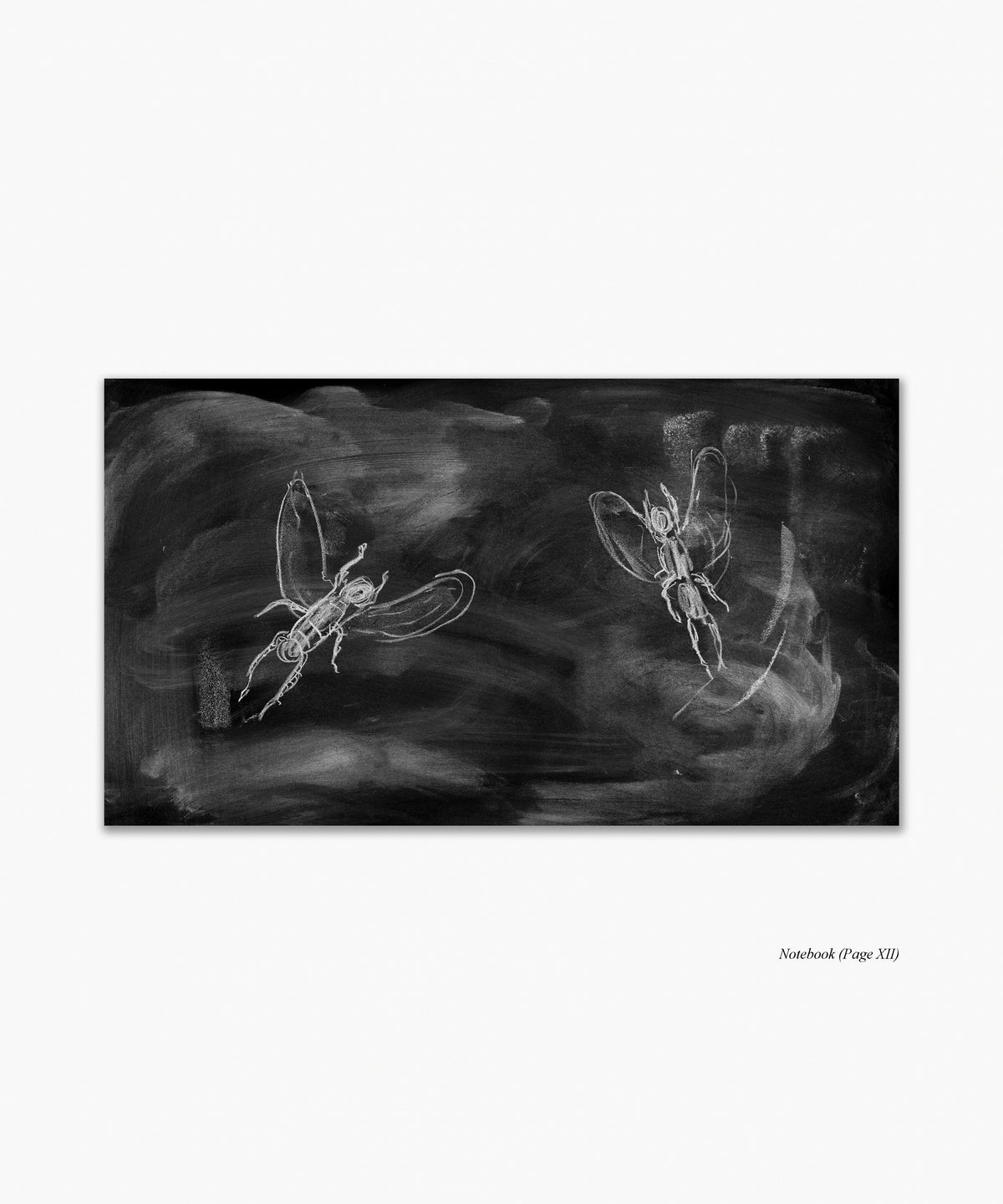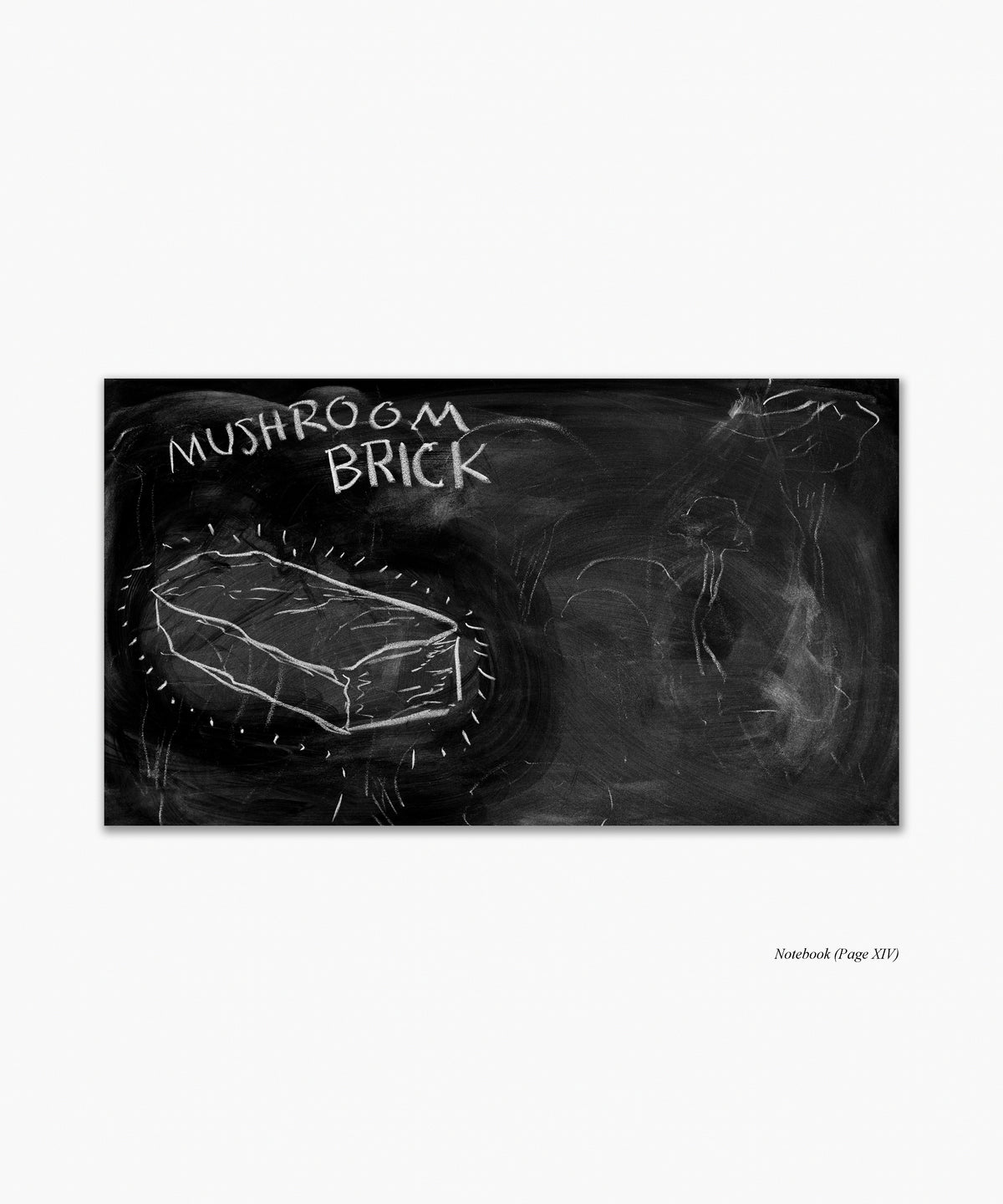 Notebook
Series of 25 Silkscreen prints on Black Somerset Velvet 280gsm
Limited Edition of 50 per print or Edition of 25 Full Sets Hand-signed 
206 x 116 mm
£144 - £5,000 incl.VAT

Discover a series of 25 silkscreen prints by Laurie Anderson, featuring chalk drawings from the Grammy Award-winning artists personal notebook.  
Choose from between 25 individual pages (£144, Edition of 50 per print, unsigned) or collect the full-set Notebook (£5,000, Edition of 25 full-sets, with a hand-signed Certificate of Authenticity per set) containing the full collection of 25 prints hand-signed by the artist. 
 
ABOUT THE EXHIBITION
CIRCA presents a new series of 25 animated pages by groundbreaking multimedia artist, performer, musician and writer, Laurie Anderson. Launching on the full moon (6 – 30 April,) Notebook will debut a different page every evening throughout April at 20:23 on London's Piccadilly Lights and broadcast across a global network of digital screens in Berlin, Milan, Seoul and Tokyo. 
Highlighting her unique blend of the personal, the poetic and the political, Anderson created Notebook in response to the CIRCA 20:23 manifesto: 'Hope: The Art of Reading What Is Not Yet Written'. Drawing on CIRCA's distinctive monthly programme, the exhibition will unravel over 25 days as an ongoing narrative of words, drawings and stories. Featuring over 135 chalk-drawings from the artist's personal notebook, each photographed and edited in stop-motion, Anderson will guide members of the public on an intimate and personal journey.

Laurie Anderson, comments ➳ 'While I can't define hope in a few words, people using their own imaginations in the freest way possible makes me feel hopeful.'
Notebook by Laurie Anderson, London, Piccadilly Lights © CIRCA.

SUBSCRIBE AND SAVE £500 ANNUALLY
Become a CIRCA Collector and receive 12 #CIRCAECONOMY prints by some of the world's greatest artists delivered to your door throughout the year. Each collector receives a custom CIRCA BOX FRAME™ to house and display your growing art collection. Discover our annual print subscription.

SUPPORT THE #CIRCAECONOMY
Proceeds from each print directly support the #CIRCAECONOMY – a circular model designed to fund the CIRCA free public art programme and create life-changing opportunities for the creative community.
Since launching in October 2020 on London's iconic Piccadilly Lights, CIRCA has distributed over £500,000 in cash grants, scholarships and donations. Discover more Learn more about the #CIRCAECONOMY. 

CERTIFICATE OF AUTHENTICITY
Each Limited Edition comes with a numbered and dated certificate of authenticity. 
ABOUT LAURIE ANDERSON
As a Grammy Award-winning musician, performer, writer and artist, Anderson has an international reputation as an artist who combines the traditions of the avant-garde with popular culture. Anderson's theatrical works combine a variety of media, including performance, music, poetry, sculpture, opera, anthropological investigations and linguistic games, to elicit emotional reactions. As a visual artist, Anderson has been shown at the Guggenheim Museum, SoHo and extensively in Europe, including the Centre Georges Pompidou in Paris. She has also released seven albums for Warner Brothers, including Big Science, featuring the song "O Superman," which rose to No. 2 on the British pop charts. She is currently Charles Eliot Norton Professor of Poetry at Harvard University.

DELIVERY
Although we endeavour to deliver the prints as soon as possible, please note that due to the process involved, it may take up to 2 months to arrive in the post. To guarantee each print arrives in perfect condition, they are carefully wrapped in tissue paper, hand packaged in a heavy duty cardboard wrap and delivered with a tracking number. This is reflected in the shipping fee at checkout.

INTERNATIONAL SHIPPING
VAT is calculated in the checkout section in your cart and is dependent on the shipping destination. If your order is below 150€ then we will collect import duties for the EU at checkout. If it is over 150€ or your delivery address is not within the UK or EU, you may be subject to import duties, taxes and delivery service charges, which are levied once a shipment reaches your country. Any such additional charges for customs clearance must be borne by you.

ABOUT CIRCA
The Cultural Institute of Radical Contemporary Arts (CIRCA) is an art and culture platform with purpose. We stop the clock on global media spaces every evening at 20:23 local time, mobilising the world's greatest creative minds to broadcast unique works of art that consider our world, circa now. 

Previous CIRCA commissioned  artists include Patti Smith, Tony Cokes, Yoko Ono, Marina Abramović, David Hockney, Ai Weiwei, Anne Imhof and more. Discover more here.